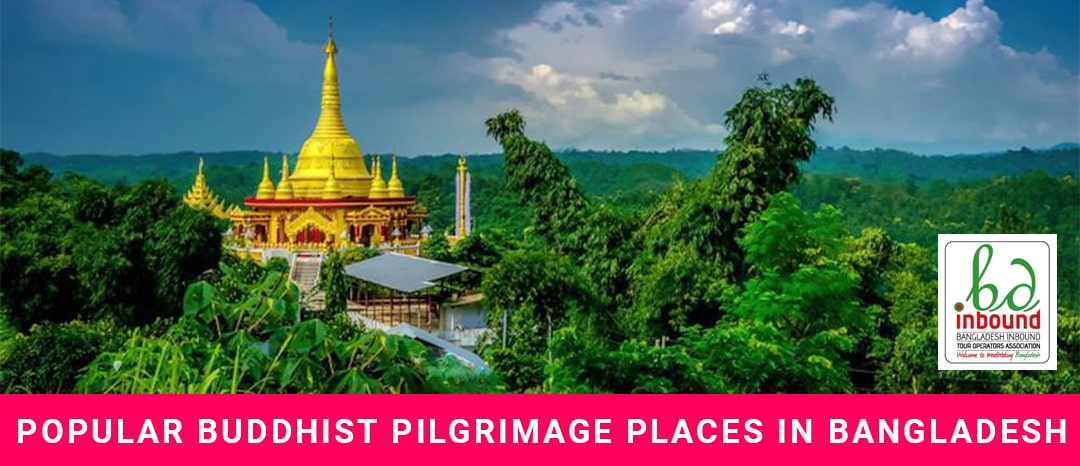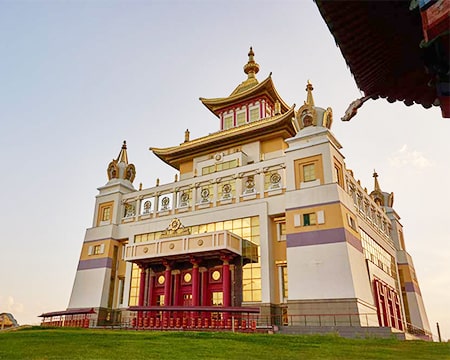 CHITTAGONG BUDDHIST VIHARA
It is one of the largest Buddhist temples in Bangladesh. The Pagoda is located in 1, Buddist Temple Road, Chittagong . The Buddhist people to attend regularly in the evening to join Buddhist meditation . It is one of the historical places in Nandankanan in Chittagong . There is a big Buddhist statue named "BuraGosai".

RAMU BUDDHIST TEMPLE
Ramu is a traditional upazila in Cox's Bazar district. There are many ancient Buddhist monuments in Ramu, richinantiquities . There are a total of 35 Buddhist temples and Jadi in Ramu . There is a 100-foot tall lion-lying statue of Gautam Buddha at the hills of North Mitchari of Ramu . And just two kilometers away, the central boundary has been rebuilt . The Buddhist monastery of Lalching and Shatching is the only one to proceed south . There are also numerous Buddhist monasteries scattered around the area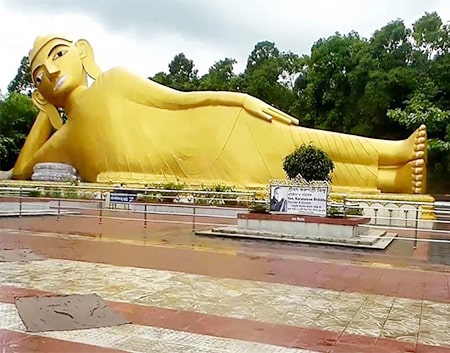 BUDDHIST MONASTERY
This Buddhist temple is situated in Merul Badda, Dhaka in the capital city of Bangladesh . It is one of the largest temples in Dhaka city . The Buddhist people regularly go here to pray to their God .All kinds of people celebrate Buddho Purnima with due respect here

SHAKYAMUNI BUDDHIST TEMPLE
Shakyamuni Buddhist Vihar is a Buddhist sacred shrine that is imposed in 1976 . It is located at Mirpur, Dhaka at the side of Mirpur 10 . It is an excellent temple in Bangladesh , especially Dhaka . The decorated buildings and the mind-blowing statue are enjoyable. Mainly , the temple is open for praying for all . The temple is operated by Tribal people — Chakma , Marma , Tripura , Tanchangya. There are a large playground and school where the child gets exceptional religious and life education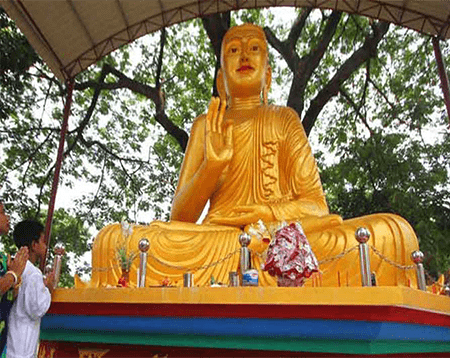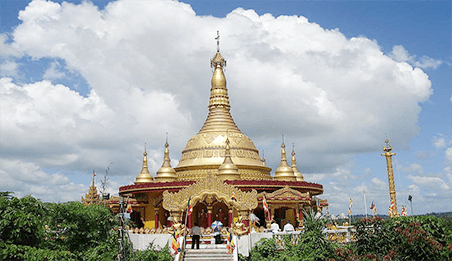 NAVA PANDIT VIHAR
Nava pandit Vihar is located at Chittagong in Panchlaish Road , Katalgonj. It is one of the most populated and 2nd largest Buddhist Vihara in Chittagong . The Yellow type palace is the holy place of Buddhist people . The environment of the inside temple is attractive , calmandquiet.
RAJBANA VIHARA
The largest monastery of the Buddhist community of Bangladesh is located in the Rangamati district . One of the attractions of Rangamati is the Rajbhan Vihar . Reverend Sadhannananda , athought-provoking , and philosophical Buddhist leader came to Rangamati to settle in the forest of Mahabhashtabi in 1977 . The monastery was built to house Banvanta and his disciples. This monastery , which is especially important for Buddhists , has now become an international Buddhist shrine . Not only for Buddhists , but this religious center of the Hill is also for all the most loving , aesthetic and knowledgeable people in the world . The new world of knowledge will easily be associated with the joy of visiting this monastery on a journey .The exchange of cultural values will provide the opportunity for religious thought , communal harmony , andharmony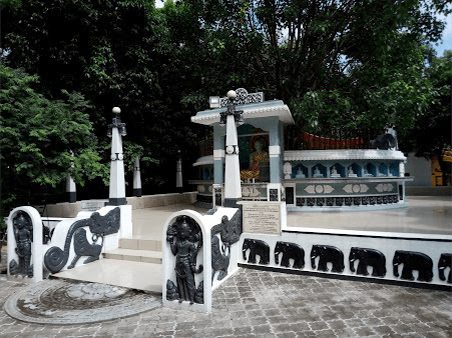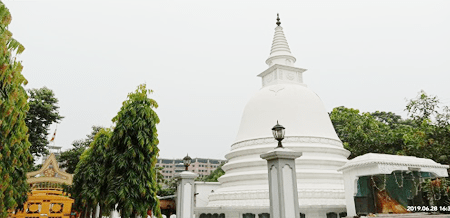 Visit Bangladesh Buddhist Pilgrimages Only @ USD999 Per Person